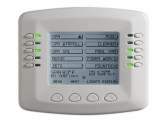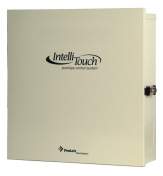 IntelliTouch®
Systems
Advanced automation systems for pool and spa
IntelliTouch® Systems automation offers superior control systems from small to the most ambitious pool and spa designs including water features and spectacular lighting effects. IntelliTouch automation systems offer innovative technology and a wide range of wireless and wired control panels that are easy to program with simple menus to enable pool owners to create and change programs without complication. Users can choose the iPhone®, iPad®, iPod touch® to complete their pool and spa automation system.
Features
SpaCommand® Spa-Side Remote control of IntelliFlo® pump
MagicStream® Laminar support
IntelliChem® Controller support
IntelliTouch offers advanced control technology to suit individual needs including:
ScreenLogic User Interfaces – Enables IntelliTouch users to control their pool and spa features using wireless color touch screen devices iPhone, iPad, iPod touch and Android devices. ScreenLogic systems now have advanced features such as remote monitoring and control over the internet and email alerts for specific events. Other wired interface options are also available to control pool and spa features via a desktop or laptop PC from within the home or on the road.
Support for IntelliFlo® pumps.
Advanced Color Lighting – Enables users to experience a world of lighting animation when teamed up IntelliBrite® color lights.
1-Year In-Field Warranty
IntelliTouch Automation systems offer the flexibility to handle from 5 to 40 circuits that can be used to control any combination of pumps, lights, water features, etc. As an added benefit, user-configurable circuits (Feature Circuits) can also be used to control these combinations of features and more. Feature Circuits even add Macro possibilities where any number of circuits can be combined on a single button. This gives the pool owner the ability to set up "themes" with custom names all with one press of a single button.